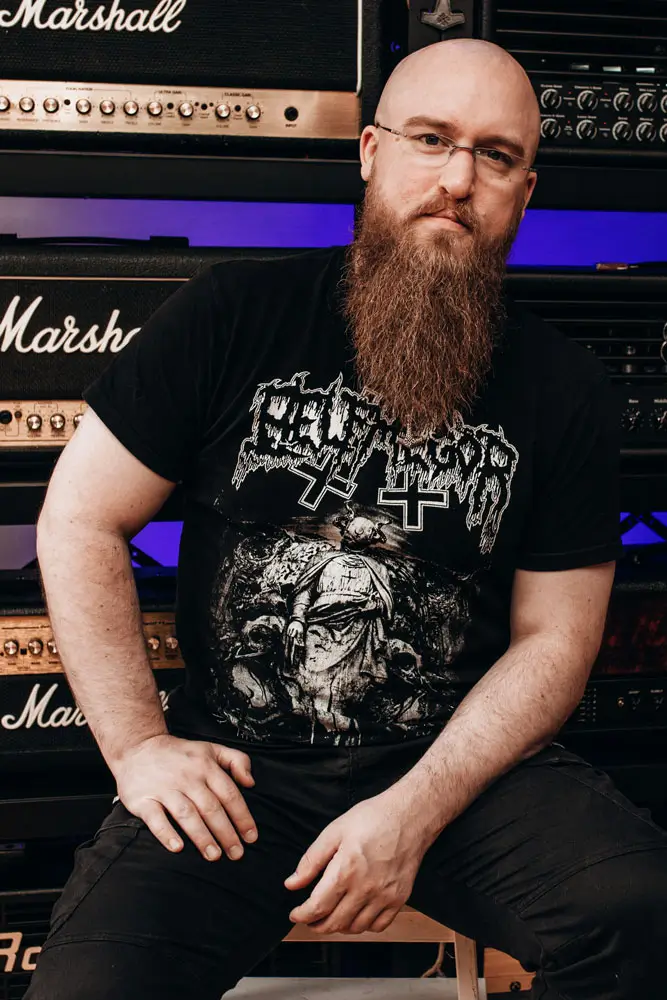 Hey there, I'm Scott from Hertz Recording Studio and I specialise in working with extreme metal. 
Let's work together to bring your vision to life and create music that YOU can be PROUD to share with the world.
Scott has dedicated over half of his life to writing, recording, and mixing music, starting in the early days of 2002. Since then, he has helped hundreds of bands from all over the world achieve their musical visions.
Additionally, Scott enjoys sharing his knowledge and passion about extreme music on his YouTube channel of over 20,000 subscribers.
Book session with Scott Elliott